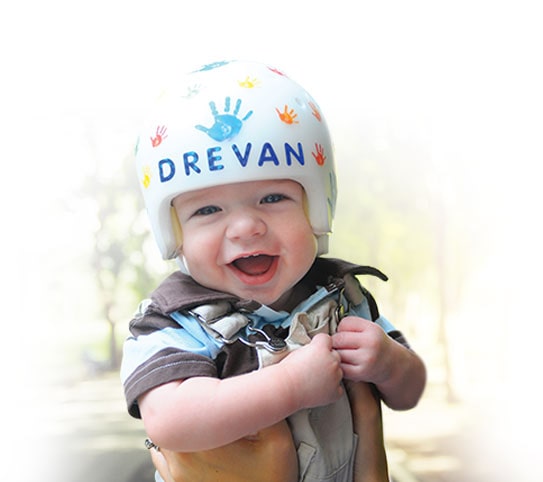 Welcome to CTC
Welcome to The Cranial Therapy Center. CTC is unique as a comprehensive resource for evaluation, guidance, and effective treatment options for children with cranial deformities and related conditions such as torticollis.
Each child's specific condition is unique; the treatment that is best for one child may not be optimal for another. The Cranial Therapy Center is the first and only Early Intervention Cranial Center in the United States to provide both helmet and manual therapy treatment for infants with cranial deformities and related conditions. Our experienced clinicians will provide a thorough evaluation to determine the ideal course of treatment or combination of treatments for your child. By providing a multi-disciplinary approach of therapist and orthotist, CTC offers an unparalleled level of care and clinical outcomes.
Meet our Early Intervention Directors

Mitchell Hirsch, LPO, CPO - StarBand Certified
Clinical Director, Helmet Therapy
---
Board Certified Licensed Prosthetist Orthotist
Florida International University BS - Orthotics & Prosthetics
Extensive Experience - Pediatric Best Practices/Cranial Orthoses
Associated with Cranial Facial Team at St. Barnabas

Chaya Wulliger, OTR/L
Early Intervention
---
Masters of Science in Occupational Therapy
Touro College New York
American Occupational Therapy Association
5+ Years Specializing In Early Intervention
Certified Cranial Specialist

Sarah Small, OTR/L
Plagiocephaly/Torticollis Therapist
---
Bachelor of Arts Degree In Psychology From Yeshiva University
Masters of Science in Occupational Therapy SUNY Downstate Medical Center
NJ Early Intervention Therapist
Certified Cranial Specialist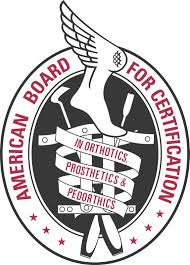 Board Certified and Accredited
Cranial Therapy Centers is an American Board for Certification in Orthotics, Prosthetics and Pedorthics Facility. ABC was founded in 1948 and is the national certifying and accrediting body for the orthotic, prosthetic and pedorthic professions.
As an occupational therapist and devoted mom, I was quite concerned about my 9 month old's head size and shape. The caring, efficient, and professional staff at the Cranial Therapy Centers assisted us through the 4 month process with quick, convenient appointments and individual attention. Thank you Mitch for your warmth and patience! Now a year later we are so grateful to the Cranial Therapy Center for providing intervention that created significant, long-lasting results!
Our son Yisroel was born with torticolis , which caused him to have an extremely misshapen head . Our pediatrician referred us to Cranial Therapy Centers and from our first visit, they were there for us every step of the way . At our initial consultation , Mitch confirmed that our baby needed a helmet , but agreed to wait while we attempted to fix it with traditional PT first . When that did not totally resolve the issue, Mitch was ready and waiting for us. At each visit , he was so gentle with the baby and so patient about answering all our questions . When Yisroel finally got his helmet off after a few months, the entire staff was so happy for us ! We would - and we DO! - recommend Cranial Therapy Centers to anyone whose pediatrician suggests helmet therapy.
We are so thankful to the Cranial Therapy Center for their help to our son who was having issues with a misshapen head. The experience of working with them was a pleasure from beginning to end. From their experienced staff to the welcoming receptionist. We will always be thankful to them for changing our son's life.