Making the Best of the Holiday Season with Your Helmet Baby
/
---
Last year, as Cybill prepared for the coming winter holiday, she was very excited because her sister from California was coming east with her husband and their three children. Cybill and her sister, Iris, were very close as children, being just two years apart. Iris, the older sister was always protective of Cybill, whether in school or at home. Until today, Cybill always knows she has an ally in Iris. In fact, Iris was the very person who encouraged and uplifted her while she was going through the realization that her adorable daughter, Rosie would be needing both a cranial helmet and physical therapy for her plagiocephaly. Iris "dried" Cybill's tears from far away. Even long distance, Iris directed Cybill to exactly who she should consult with, and how to cope with this new daunting task on the horizon.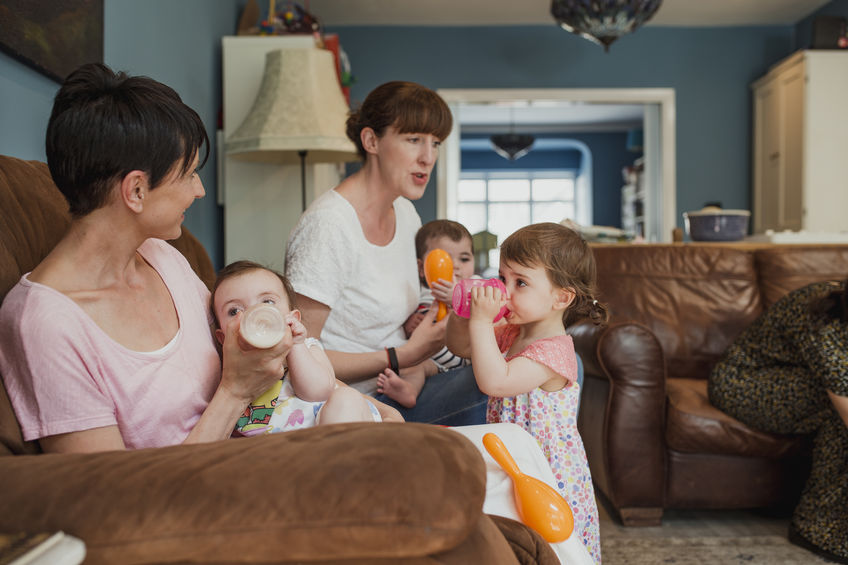 Now, not only would Cybill have a sister for the holidays, but Iris's husband and their adorable kids would be coming too. This would be for one whole week in late December. Sure, it can be challenging to have an additional family of five underfoot in her not so roomy home, but the advantages would be well worth it. There would be constant messes to cleanup, meal preparation, and plenty of late nights. But best of all would be the loving company of Iris and her family.
A good portion of the day would be spent doing exercises with Rosie, for her plagiocephaly. It is difficult to keep a three-month-old busy during tummy time and exercise sessions. To have a few extra sets of hands will be a dream come true. Cybill anticipated that while in the kitchen preparing the meals, someone would be helping her out with Rosie's neck exercises.
Rosie's mom is of the new school, that guests (especially long-term ones) feel more comfortable contributing to the family and home dynamics. Cybill is quite a good advance planner and chooses to empower others. Since her guests were coming a few days before the holidays, she was able to relinquish many of her cooking, preparing, and most of all baby duties to her most welcome guests.
After settling down for a while after arrival, her guests were all ready and able to help. They all seemed to be excited over interacting with their adorable little cousin. At the same time, the kids were giddy over the new baby, Rosie, whom they had never yet met. After oohing and asking all about her beautifully decorated cranial helmet they gave her the gifts that they had carefully chosen for her with their mom. The claim to fame of the new toy collection was something that Cybill had not seen before. Her sister, Iris, had searched on Amazon prior to her visit and sent the items straight east avoiding unnecessary baggage on the plane. This was the first time that Rosie's family were seeing this unique gift.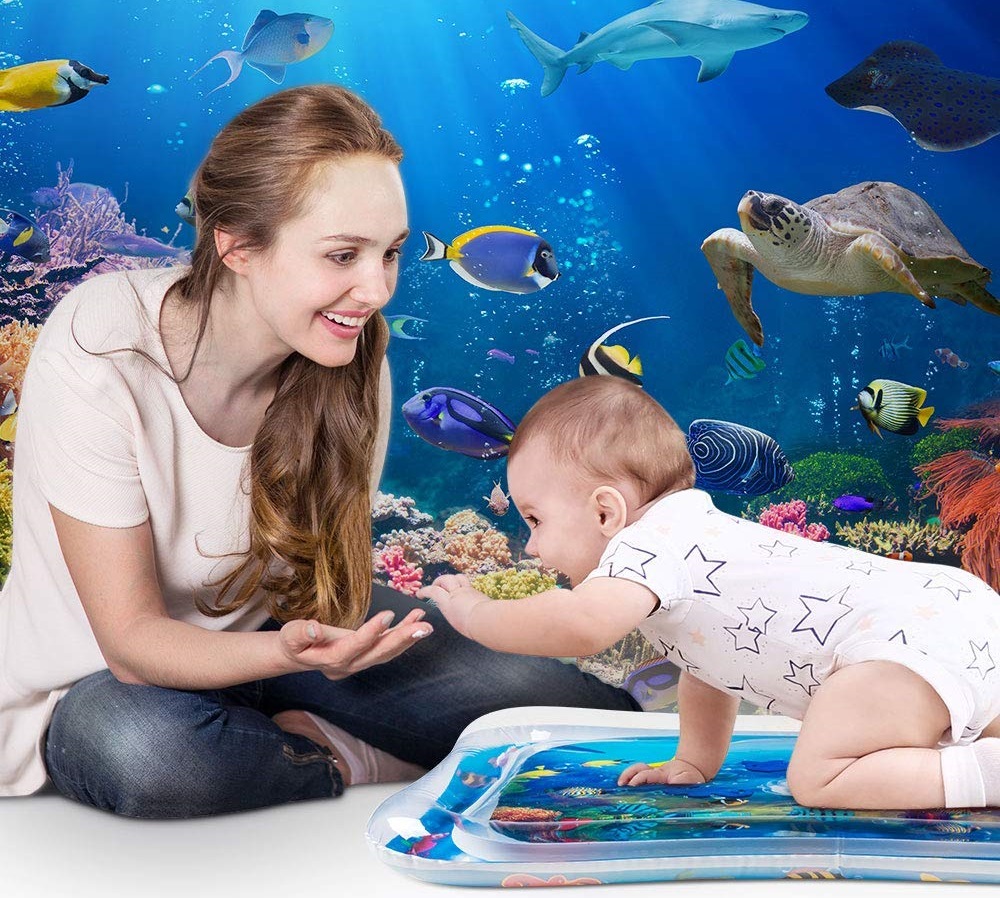 Rosie was so enthralled with the colors and the moving water that for a while no one had to sit by her during tummy time. That week, Rosie's tummy times stretched from ten-minute stretches to twenty-minute ones with ease. And that's not all.
Her cousin's mind began to work creating a free water activity as an additional tummy time project. Her cousin, Valerie, took a small square pan and filled it moderately with water. She then put Rosie in front of it. Can you imagine the fun! Rosie was splashing as if she was in the bath except that only her hands were getting wet. The excitement got Rosie to turn her neck to the side which she often lacked doing. This helped stretch the tight sternocleidomastoid muscles in her neck which plays a major role in her manual therapy for treating positional plagiocephaly. Please make sure to use a very low tray of water, about an inch or lower, and always have an adult in the room. Parents of helmet babies are all too aware that keeping the baby in swings, jumpers and car seats is detrimental to cranial therapy. The only time Rosie was in a baby holding device during that holiday week, was in the car. With one cousin on each side of her car seat, her head was not still for a minute. One cousin held a new toy on one side and encouraged Rosie to look her way. Then the next cousin lured her away to show off the new toy that she was holding. This way, Rosie, who usually favored turning to the same side all the time, was being forced to keep turning her head from side to side and bending forward as well, as the cousins purposely dropped the toys on the car floor.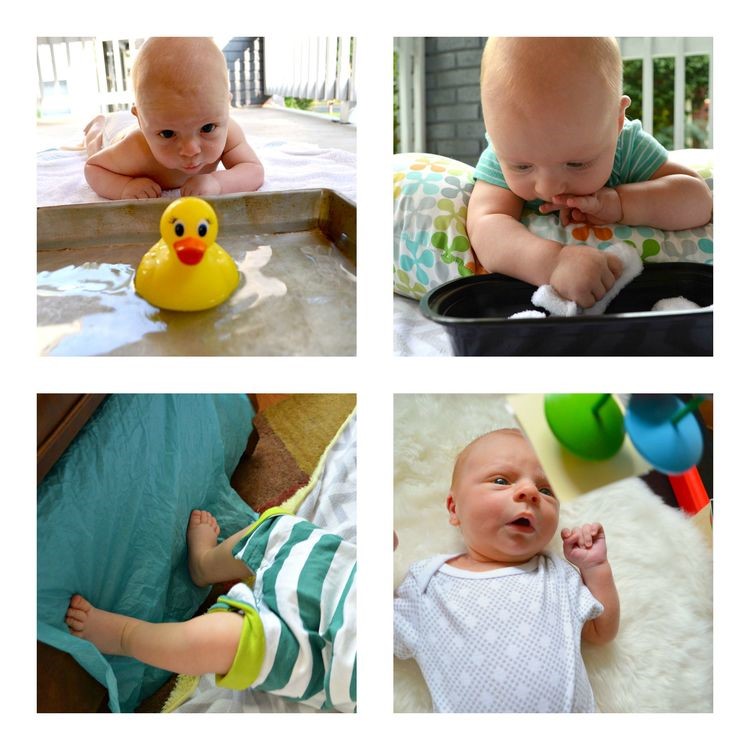 When inside, one of Rosie's three cousins were constantly holding her and Cybill demonstrated some easy exercises that they could implement while holding the baby. For example, one kid put the baby on her lap making sure that the baby was on her stomach. The other cousin kept jumping from left to right with different toys keeping Rosie's interest. Dancing and singing the latest songs also helped a lot. Cybill was able to teach her nieces and nephew how to feed the bottle by alternating sides. They invented a game they called, My Turn. The oldest cousin was nicknamed, Miss Alternate and the younger ones were called, Mr. Lefty and Miss Righty. If Mr. Lefty was giving the bottle, he would always hold the bottle toward the left side of the baby's head. If it was Miss Righty's turn, she would do the opposite, holding the bottle on the right side of Rosie's head. Now, Miss Alternate had the hardest challenge, she had to remember who held the last bottle, Miss Righty or Mr. Lefty. But, have no fear the two younger cousins kept accurate track.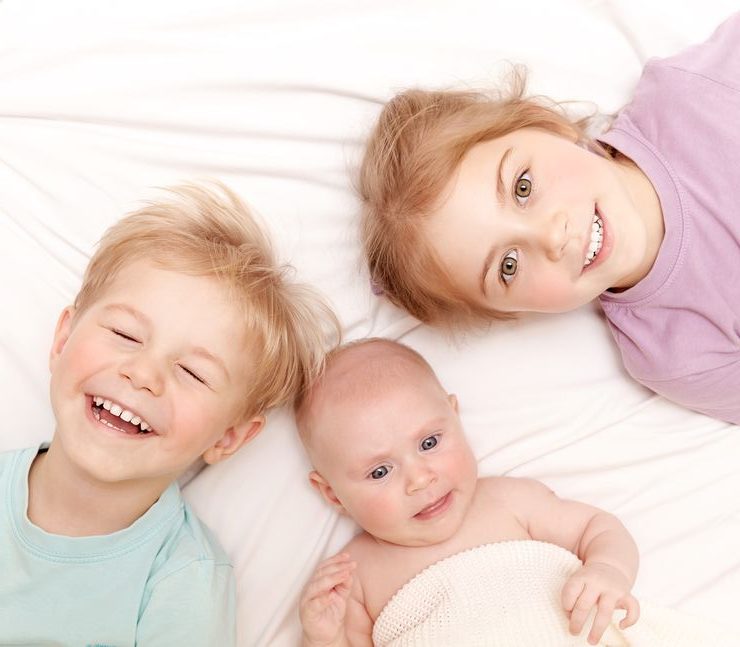 Parents of babies with flat head syndrome tend to have habitual ways of doing things with their baby. True we all have busy lives, but these months of your baby's life are very crucial. With the right therapy you can make a major improvement in your baby's head shape. If you shake up these habits, you will find that tummy exercise can become fun for parent and baby alike.
Being prepared for the holidays and how not to miss your baby's neck exercises
Have you been dreading this year's holiday season? How will you manage if your cranial therapy specialist goes on vacation? What happens if the helmet needs adjusting? Most of all, how will you have time for in home exercises, proper care of the cranial helmet and regular sleeping patterns? Let's break down your concerns separately.
If you have older children, they can be one of your best holiday gifts. Make sure to purchase some new baby toys and teach your children some simple exercises to practice with baby.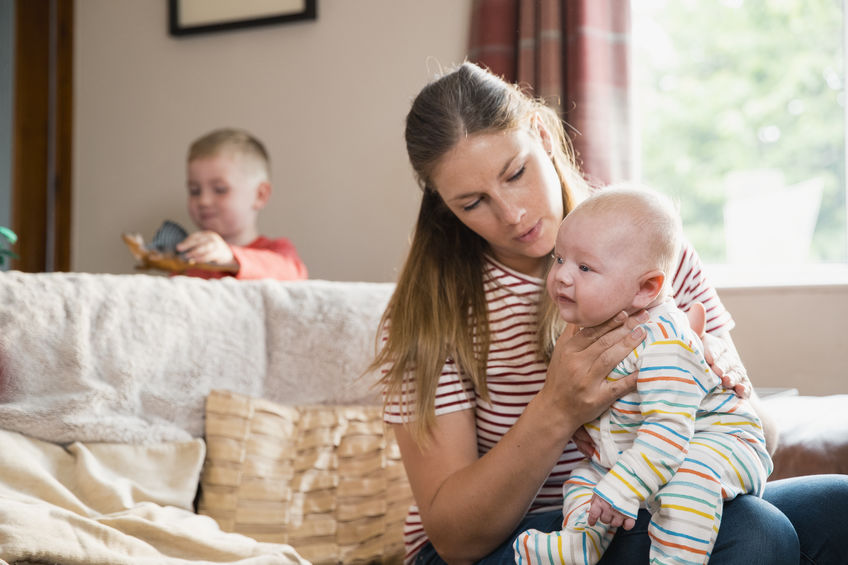 Since, you have extra hands, your baby can spend less time on its back and more time in upright positions. Plan out your week and figure out how to keep up with your baby's exercises. This might mean to get up a drop earlier and complete a set of exercises before things get busy. Each Mom and Dad must brainstorm to continue keeping up the therapies.
An older child can be taught how to care for the baby's helmet. Let them watch how you clean and dry the helmet one or two times. The most attentive children can become experts and junior therapists (we are talking regarding general play time which gets the baby to use their neck muscles, not actual physical therapy).  When your child asks, "Can I hold the baby?" say, "Yes". You can give a child a printout of some exercise diagrams which he or she can follow. Also please check with your cranial specialist for an emergency number. Any cranial specialist should always have an emergency contact on holidays and weekends. If you still can't seem to get in touch with them, call your family pediatrician and follow their direction.
If you assign tasks to your children, you will see how well they will do. Grandma and Grandpa will be able to build a relationship with their new grandchild as well. This extra time will free you up to do the cooking and preparing for the holiday. You might even have time to try some intricate new recipe for your family.
This year, Cybill, Rosie and family will be flying west to be with Iris and her family for the holiday. Ever since she's been out of a helmet, Rosie's head is looking great and her hair is growing nicely. Cybill and her husband are still arguing about her hair color. Will she be blond like her mom or plain old brown like her Dad? Most of all, Cybill looks back at the past year of growth for her family. The cousins have developed a closeness that miles cannot diminish, and Cybill realizes that the challenges of last year have left two everlasting effects on her psyche. First an appreciation for a healthy and adorable baby with no remnant of last year's plagiocephaly. Most importantly, the significance of family to get one through those tough times.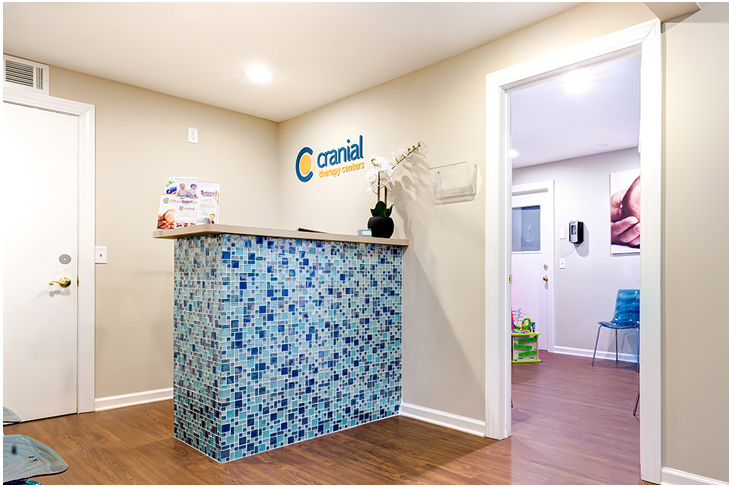 Cranial Therapy Centers is the only early interventions cranial center in the United States which provides both helmet and manual therapy treatment. We are American Board for Certification in Orthotics, Prosthetics and Pedorthics Facility. Visit us in Lakewood NJ, at 1352 River Ave Unit 14, Lakewood NJ, 08701 or in Teaneck NJ at 1086 Teaneck Road Suite 3F, Teaneck, NJ 07666. You can also email us info@cranialtherapycenters.com